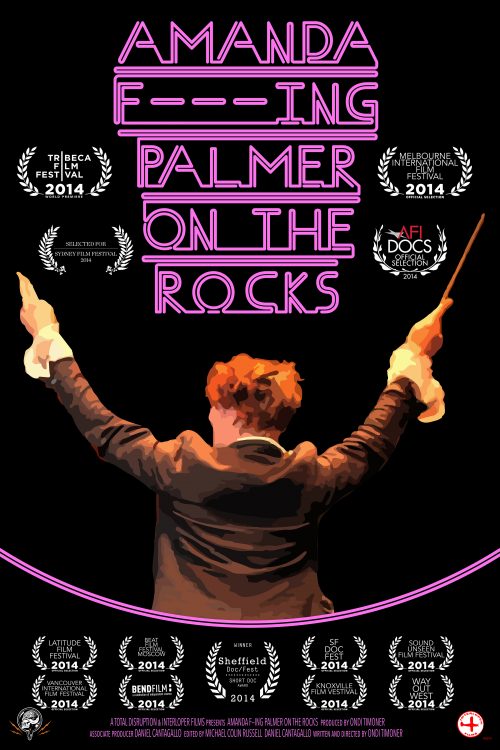 電影播放時間 Screening Times:
5/16 (MON) 21:40
5/21 (SAT) 17:55
影片介紹 FILM INFO
This film is screening together with:
Total program length: 95min
Since her record-breaking $1.2 million crowd-funded Kickstarter campaign, singer Amanda Palmer (formerly of the Dresden Dolls) has carved out a path of fearlessness and independence outside the norms of the old-fashioned music industry. This documentary short follows this punk-cabaret icon as she hits the stage at Red Rocks Ampitheater in Utah. At the same time, it shows how she uses technology to create a new and direct relationship with her fans and bends the rules that redefine the role of the artist in our society.
Ondi Timoner is the only director to ever win the Sundance Grand Jury Prize for documentary twice, first for Dig! (2004) and then again for We Live in Public (2009). This year Urban Nomad will show her latest documentary, Brand: A Second Coming, as well as two of her recent short filmsnfrom her "A Total Disruption" series that look at ground-breaking artists of our time: the graffiti artist Shephard Fairey and punk singer Amanda Palmer.