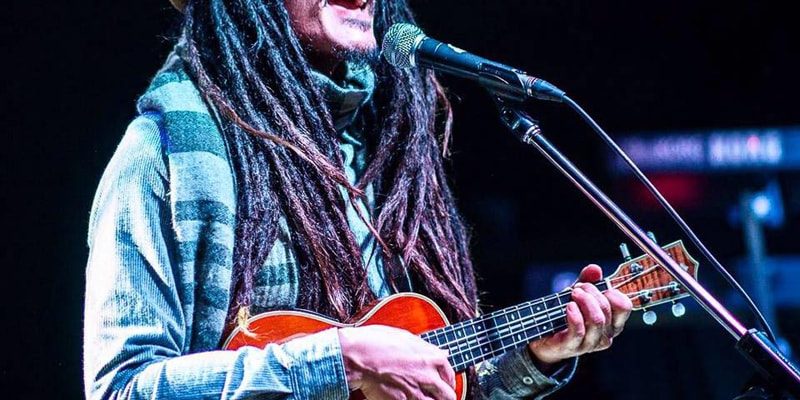 Band Info
Buckman Coe
Roots music with a global world beat. Drawing from Soul, Americana, and Reggae, Buckman Coe's music always seeks to uplift while forwarding messages of togetherness and social justice. He and his band have a dynamic repertoire that can suit theatres as well pack dance-floors. In support of Coe's 4 albums, his band has toured several times across Canada, Australia, Taiwan, Indonesia, Oregon, and Hawaii. Readers of WE Vancouver voted Buckman Coe as the Best Band in Vancouver.
His recent release Malama Ka 'Aina (2016) – a Hawaiian phrase meaning to respect the land – is a gorgeous fusion of reggae, soul, and world music. With the masterful production by global/electronic artist Adham Shaikh and Jason Kechely, Coe creates ethereal, soul-drenched vocals that soar over arrangements celebrating the awakening of social consciousness and global unity. It was nominated in the Western Canadian Music Awards for World Album of the Year 2016, and was in the top 10 World Charts in College and Community Radio in the USA.
Recent Highlights
2016: Kaslo Jazz Festival, Ponderosa Festival, Victoria Ska Festival, Unity Music Festival, Blessed Coast, Blue Mountains Music Festival (Australia), Mount Beauty Festival (Australia), Gili Dub Club Festival (Bali), Grass Roots Festival (Taiwan)
2015: Oregon Country Fair, Axis Mundi Festival, Blessed Coast, Golden Sound Festival, Robson Valley Festival, Wapiti Festival, ArtsWells Festival, Midsummer Festival, Tall Tree Festival, Music Matters Live (Singapore), Grass Roots Festival (Taiwan)
2014: BIGSOUND (Australia), Calgary Reggae Festival, Edge of the World Festival
2013: Starbelly Jam, Vancouver International Jazz Festival, opening for Ziggy Marley, Salmon Arm Roots & Blues.
"If you enjoy the laid-back likes of Ben Harper and Jack Johnson, odds are good that you're going to love this unrelentingly positive, completely accomplished triumph" – Georgia Straight

"If this were 1973, back when singer-songwriters ruled the earth, with a couple of breaks and a bit of AM radio airplay, he'd be busy chasing gold-record royalty cheques and house-hunting in Laurel Canyon" – Mike Usinger

"Malama Ka 'Aina is a danceable album filled with positive vibes, delivers its strength through the albums ability to thematically bridge participation in civil society and celebrate life, love, and humanity" – Tone Deaf
Music Video
Live Performance
Music