Japanese Garage Rock Madness at Urban Nomad Opening Freakout
At this year's Urban Nomad Opening Freakout (April 14-15 @ Tiger Mt, Taipei), we will pay a special homage to the Tokyo garage scene, featuring wild fuzz, neo-psychedelia and hardcore psychobilly. Highlights include Tokyo bands Minnesota Voodoo Men, veterans of the Tokyo garage scene in 60s greaser suits playing wild surf rock; and up-and-comers Walkings, a vicious hard funk band from Fuji Rock's Rookie-a-go-go stage that's inspired by Jimi Hendrix and sounds like a cross between the Black Keys and Death From Above 1979. Other confirmed acts include local pych rockers Crocodelia and B.B. Clarke, a Tokyo-based vinyl DJ and the writer and producer of the film Garage Rockin' Craze.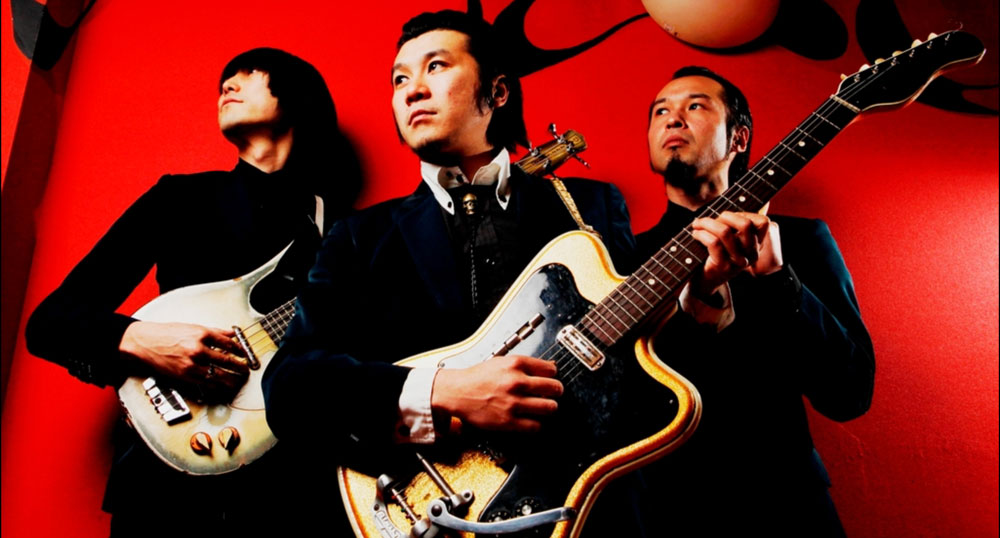 Minnesota Voodoo Men
The Minnesota Voodoo Men are a wild three-piece Tokyo garage band wearing shiny suits, dark sunglasses and greaser hair. They're known for hair-raising performances of wild 60s beat music. Over the last two decades, they've toured the globe and released 4 albums and several EPs, performing the most savage rock 'n roll ever made and leaving burned out audiences in their wake. They formed in 1998 near Fussa, a West-Tokyo suburb that is Japan's capital of the garage-rock group sound. Now they return to Taiwan for the first time in a decade and are ready to blow the Urban Nomad stage wide open!
Info: https://theminnesotavoodoomen.jimdo.com

Walkings
The Tokyo trio Walkings play viciously hard funk rock. The group formed in Tokyo in 2012 as a blues rock band inspired by the Jimi Hendrix acid guitar sound, then developed this into a powerful raw sound, something like a cross between the Black Keys and Death From Above 1979. Early on they staged more than 200 guerilla street performances on the streets of Tokyo, especially in the Shibuya and Shinjuku neighborhoods, until they were finally busted by the police and forced to stop. They've also blasted their way into major showcases like Fuji Rock Rookie-a-Go-Go Stage (2015), SXSW (2017) and made a blitzkrieg tour the US, playing 15 shows in 16 days. They released their debut album "Ana" (Hole) on P-Vine Records in 2016. Members are Fu Takada (Vocals and guitar), Hayato Yoshida (bass) and Takashi Takanashi (drums).
Info: http://walkings.wixsite.com/walkings