What to look for at Urban Nomad in 2020!
40 bands & DJs x 4 stages
Lineup focus "Asia's Indie Explosion"
International acts from Japan, Korea, Indonesia, Basque
Many more acts to be announced!
Urban Nomad announces 16 bands and DJs to play the 2020 Urban Nomad Freakout Festival, coming April 10-12 in Taipei. The festival will feature more than 40 performers in total, including 15 international performers. The festival's 2020 lineup will focus on "Asia's Indie Explosion". So far six live acts are confirmed from Japan, Korea and Indonesia, including Tokyo ska band More the Man, Indonesia rave and music festival veterans Bottlesmoker, and indie bands from Korea.
Top Taiwanese acts include No-nonsense Collective, winner of Best Band at Taiwan's 2019 Golden Indie Music Awards, as well as well established indie rocker bands 88 Balaz, Destroyers and Outlet Drift. Local reggae band Talent Shame You Gongs and the 10-piece afrobeat group Higher Rootz, featuring dynamic Ugandan frontman Boney Lee, will pump up the party vibe.
Spotlights on three key artists in the first lineup are below!

Bottlesmoker (Indonesia)
Bottlesmoker is a dance/electronic duo from Bandung, Indonesia lately raving their way through Asia. Their music focuses in exploring native rhythms from Indonesia and Southeast Asia, recreating them in an electronic form, mixing the old with the new, analog and digital, to create their own unique sound, light and visuals. Their musical explorations go from Tribal to Techno, from Pacific Vibes to psychedelic, from Downtempo to Ambient, the sound and visual palette keeps growing and adding more and more flavours to the mix. At the same time they sample and record traditional Indonesian music, chants, rhythms and singing, building arrangements that are mad and danceable.
Bottlesmoker have toured extensively in around the world and played in major festival such as Laneway Festival, Transmusicales, Big Mountain Music Festival, Zandari Festa or Asian Pacific Triennial Summer Festival, Jai Thep and more. They've opened for international bands Ladytron, Architecture in Helsinki, Porter Robinson, Tycho, M83 and Battles.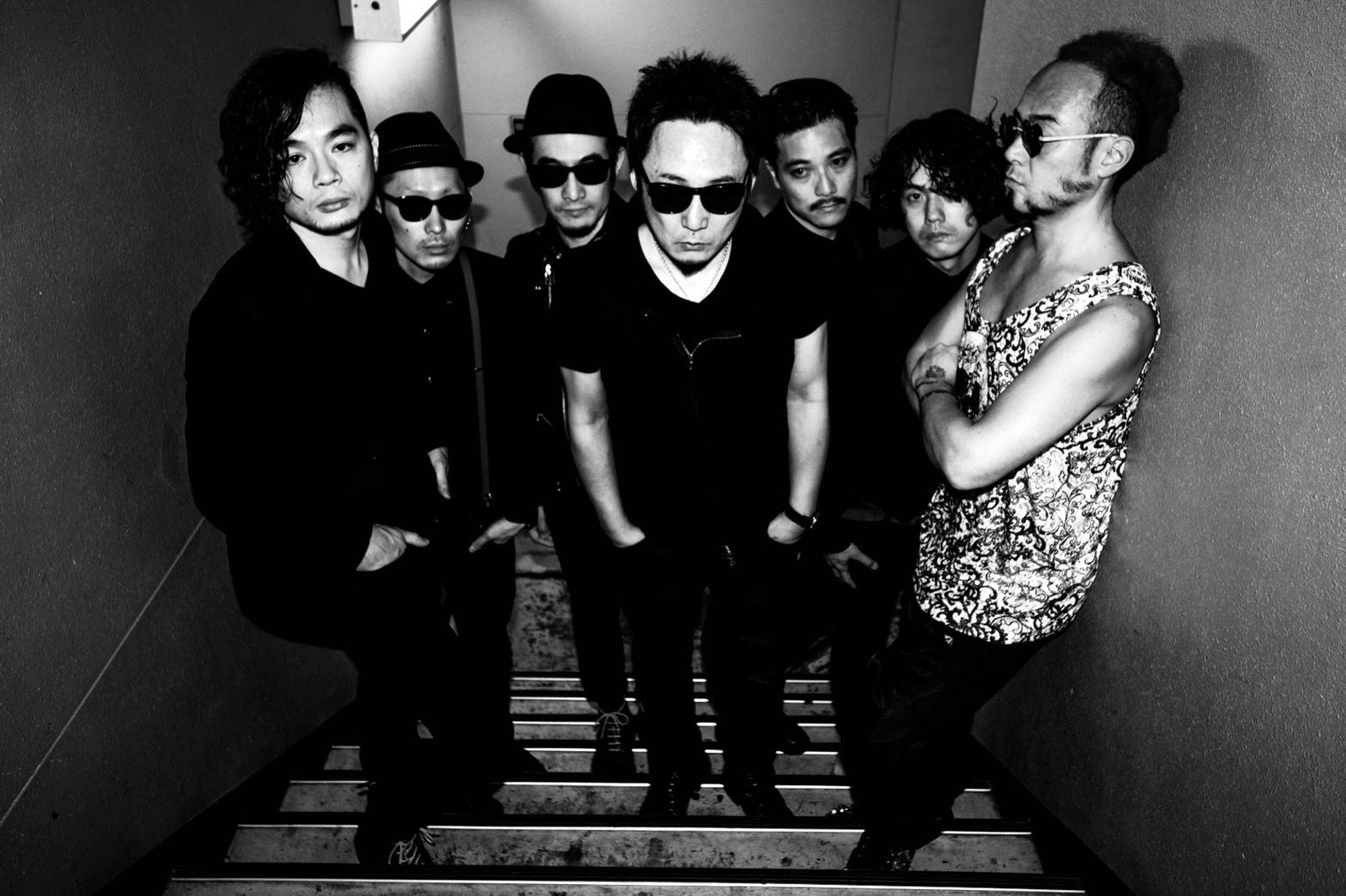 日本 More the Man
More The Man was founded in 2016 by Tatsuyuki Hiyamuta, a founding member of Tokyo Ska Paradise Orchestra, an iconic band that defined the sound of Japanese ska for the last three decades. Now, with younger band members in their 20s –– including Motoharu Fukuda (ex. SOIL &"PIMP"SESSIONS) and Wataru Ohyama (ex PE'Z) –– this project is a sudden punch in the face to Japan's live music scene.
The edgy mixture of rock, ska, and jazz is the core sound Hiyamuta has been pursuing since his years in Tokyo Ska Paradise Orchestra. The band name hints a nod to the first two albums by The Specials. The band was invited to Fuji Rock Music Festival in both 2017 and 2018, the second time playing the Red Marquee for 5,000 fans. They are possibly the tightest ska band in the universe. Now with two albums released, More The Man continues to update the genre of dance music called "Ska."
No-Nonsense Collective
No-Nonsense Collective has been coming up strong this past few years in a wave of indie bands coming out of universities and generating pop hits and millions of YouTube views. You could group them with the likes of No Party for Caodong, Lao Wang and deca joins, and of these they remain most committed to an indie or underground ethos.
The band released its first EP, "Time Escape," in November 2017. In 2018, they won "Best Band" at the 9th Golden Indie Music Awards, also recieving nominations for "Best New Artist" and "Best Rock Single." In October 2019, they released their first album "The Broken Youth of the 21st Century." Their song "Song for a Shop Opening" (開店歌) has over 1.3 million views on YouTube.
The band's name is taken from a phrase in the I Ching: "For a sickness with no disease, medicine will bring no cure," which is to say that sometimes it is better to let nature take its course and not interfere too heavily. They make music between the cities of Taipei, Keelung and Taitung, taking inspiration from cigarettes, mountain forests and urban decay.
▍ URBAN NOMAD FREAKOUT FESTIVAL: FIRST LINEUP 
MORE THE MAN (Japan)
SaaWee (Korea)
Billy Carter (빌리카터) (Korea)
Ego Function Error (Korea)
Bottlesmoker (Indonesia)
DJ TXAKO (Japan)
Arkada Social (Basque)
Peppy's Pass The Vibe Band
八十八顆芭樂籽 88balaz
擊沈女孩 DESTROYERS
---
URBAN NOMAD FREAKOUT FESTIVAL
DATES: April 10-12, 2020
LOCATIONS & TIMES: 
4/9 Pre-Freak Party @ Revolver (#1-2, Sec 1, Roosevelt Rd), 8pm
4/10 @ Triangle (1 Yumen St, Taipei), 9pm – 4am
4/11-12 @ Tiger Mountain (No 186-1, Lane 221, Fude St, Xinyi District, Taipei), 2pm – late
BUY TICKETS: www.kktix.com (On sale 2/19) 
INFO
▍Official Site:www.urbannomad.tw/musicfestival
▍Facebook Event: https://www.facebook.com/events/189460038872851/
FB➠https://www.facebook.com/UrbanNomad.tw/
IG➠ https://www.instagram.com/urbannomadfilmfest/?hl=zh-tw
YouTube ➠Urban Nomad: MUSIC
---
More the Man
Bottlesmoker
無望合作社