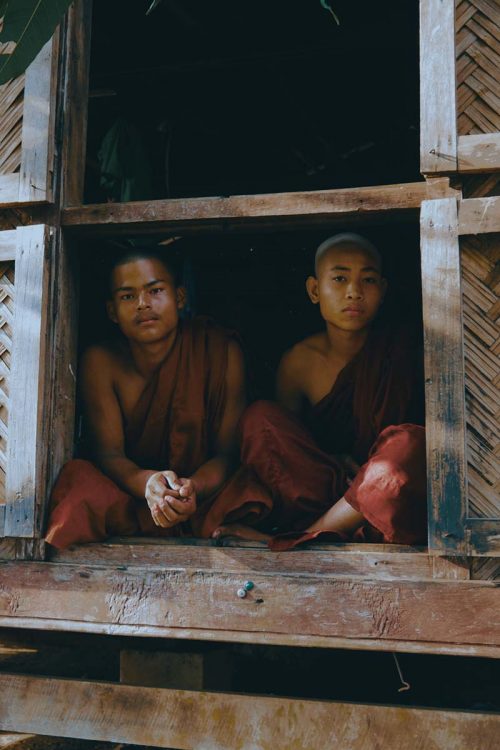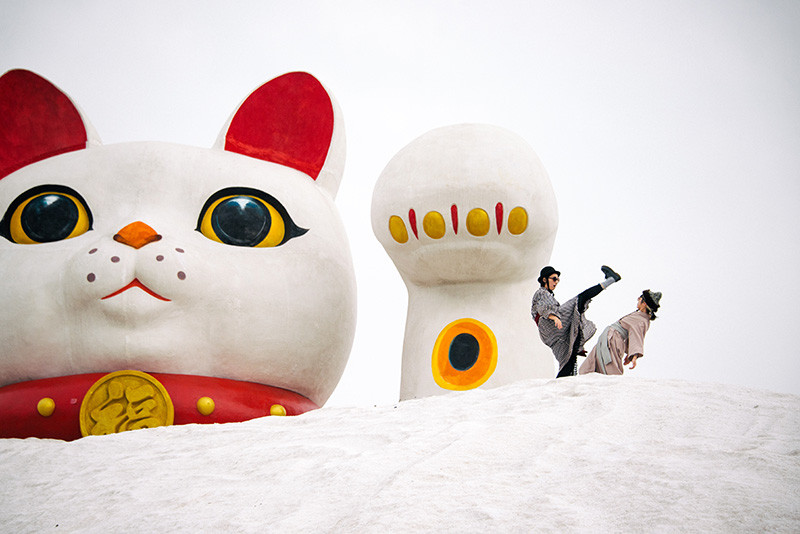 Short Film Program
Eastworld
來自遙遠東方的光 Far-East light
Benjamin Genissel / 2016 / France / documentary / 15min / French / Chinese and English subtitles /
Asia premier
He wrote me. He told me the wide views, as the near surfaces. And the map details… as the wide open views on cities." This short film is a photographical travel across Asia.
運行針:曼谷 Running Stitch: Bangkok
林羿綺 Lin, Yi-Chi / 2017 / Taiwan / documentary, video art, experimental / 8min / Thai / Chinese and English subtitles /
World Premier
"I have met no spirits here, but I have my story to tell."
"Running Stitch: Bangkok" is the work I accomplished when I was participating in an art-in-residence program in Thailand in 2016. Focusing on those heterogeneous fields which belong to the border of urban areas, I worked on a project investigating on regional mysterious hearsays. By the method of narrative sequence, I voluntarily conducted interviews on the streets of Bangkok, Thailand. In addition, I matched local images obtained through on-site inquiries with those personal experience I collected, pertaining to ghosts and urban hearsays. Three regional events are connected together as a loop with the concept of sewing and topology. With the use of dual screens, images of region and narrative are separated but presented simultaneously. Attempting to exceed the single property of linear documentary images, the space within narrative is broken and new connections are found. Together with the residents, we performed a local image experiment.
回到原點 Coming Full Circle
董陵軒 Larry Tung / 2015 / South Korea, US / documentary / 24min / English / Chinese and English subtitles /
Taiwan premier
2016 Asian-American Film Festival
What is it like to go "back" to a country you never knew? Pauline Park was born into a poor family in post-war Korea. Adopted by white American parents, she left Korea as a 7-month old baby boy and grew up in Milwaukee, Wisconsin. 54 years later, she embarked on a journey of discovering and connecting to her past, where her birth name literally means "the second son".
This film follows Park as she visited her native Korea in the summer of 2015. Park, a transgender rights activist in New York City, also took the opportunity to share her decades of experience in activism with local LGBT communities – first by giving the keynote speech in the Seoul pride festival and then meeting with various local LGBT groups. Although her search for birth family was unsuccessful, Park felt the trip has brought her closer to her birth heritage.
孤獨園 Burma Monk Life
李永超 LEE Yong-Chao / 2016 / Taiwan, Myanmar / documentary / 9min / Burmese / Chinese and English subtitles /
Taipei premier
2016 Kaohsiung Film Festival, official selection
The sound of sutra chanting echoes slightly around the temple located in northern Burma. The monks here are leading a peaceful life.
寶珠情迷 Fairy Ball X
林毛 LIN Mao / 2016 / Taiwan / experimental / 13min / Mandarin / Chinese and English subtitles
The discreet Baozhu is a fairy of pearl, a beautiful goddess. Those People who follow her yet start to hate and being hostile to each other. This film is a love letter to the love rival, with an aim to conceptualize love rival –bringing love rival from one's counterpart to her or his inner self and uncontrollable unconsciousness. Love rival is like a part of her, as the best neighbor and the most authentic herself: "We hate someone was all because we hate he or she has something that we also have; we are not triggered by something we do not have.
電影播放時間 Screening Times:
5/14 (日/Sun) 13:00 + Q&A
播放地點 Screening Location
MOONSHINER
at Woolloomooloo Ximen
2F, #2, Lane 120, Sec 2, Wuchang St, Taipei
台北市萬華區武昌街二段120巷2號2樓