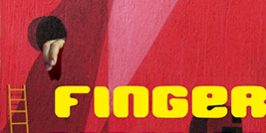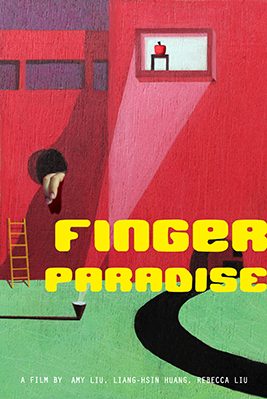 播放時間 Screening Time
5/22 (SUN)  15:55
播放地點 Screening Location
Moonshiner at Woolloomooloo Ximen
2F, #2, Lane 120, Sec 2, Wuchang St, Taipei
This program includes seven short films, with total length of 68 minutes.
Moms, sometimes it's a Freudian thing, but not always. The thread running through this program is women, fertility, mothers, daughters and lovers. This program is about the yin, not the yang.
波心 In The Waves
Shen Ying-fang / 2015 / US / 6min / no dialogue / Taiwan premier
Animated short: A millipede releases a multitude of eggs, a crowd of fish swim into a wild wonderland. A series of organic forms made of tie-dyed fabric move through the grand cycle of life.
Finger Paradise
Huang Liang-hsin, Amy Liu, Rebecca Liu / 2015 / Taiwan / 2min / no dialogue / World premier
Animated short: Fingers swim, drink and party all night long.
派報人 Newspaper Delivery Person
Lee Kang-ling, Ai-Lun Huang / 2015 / Taiwan / 10min / Mandarin / Chinese and English subtitles / World premier
At a time when print media is changing to digital media, this documentary short follows Mrs. Chang, a newspaper delivery person who is raising two daughters. Rain or shine, she delivers newspapers all year round. It keeps her busy and provides income in her semi-retirement, but at the same time allows her to witness the newspaper's dramatic change in vitality.
Hide And Seek
Eartha Lin / 2015 / Taiwan / 5min / no dialogue
Animated short. A girl's fear of her mother's disease makes their relationship uncertain. They are close yet sometimes so far away from each other, as if playing hide and seek.
不禮貌運動 Impolite
Lynn Chen / 2015 / Taiwan / 5min / Mandarin / Chinese and English subtitles / World premier
Narrative short: Please, Thanks, Sorry.Sometimes being too polite in a relationship can be cruel to the other person. On this particular afternoon, a girl who has always been polite decides to break her rules….
森林秘境 The Forest Unseen
Chen Yu-ling / 2016 / Taiwan / 7min / no dialogue / World premier
Animated short: Emerging from the base of a chopped-down tree, a little tree spirit drags his luggage to another still-living tree for shelter. There he meets an innocent young girl. Together, one human being and one tree spirit, sit side-by-side on a branch and silently witness the aftermath of a tree massacre.
辦桌 Pan Zhog
Chen Hsin-wei / 2015 / Taiwan / 33min / Mandarin, Hakka / Chinese and English subtitles
Pan Zhog means "outdoor banquet" in Hakka, and these banquets are used to mark funerals, weddings and other celebrations. Blurring the line between fiction and non-fiction, Pan Zhog is a sentimental short film about saying goodbye. For decaddes, Mori-so and Gim have been neighbors, friends and partners in a Pan Zhog catering business. One day Mori-so gets a midnight phone telling her of her best friend's death. So she decides to cater a banquet for Gim in the way she was most familiar with.
派報人 Newspaper Delivery Person