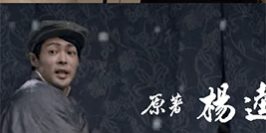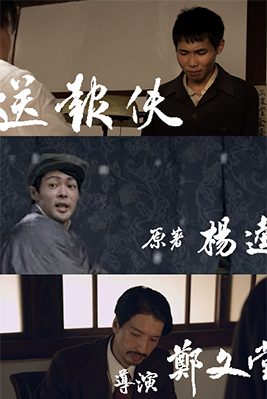 播放時間 Screening Time
5/21 (六)  15:05
播放地點 Screening Location
Moonshiner at Wooloomooloo Ximen
2F, No.2 LN.120 Sec.2 Wuchang st. Taipei City
拋棄很簡單,記得與保留卻是如此困難。但歷史造就了文化,文化造就了人民,所以請別忘記每一段過去,請別忘記最真實的你自己。本單元放映三部短片及兩部MV,總片長75分鐘。
禁區 Exclusion Zone
Alexander Isaenko / 2015 / Ukraine / 9min / Russian / Chinese and English subtitles / Asian premier
This experimental short has played numerous festivals for experimental film, video art or freeform video. The content is closely related to the territory of video blogging or video selfies, showing the YouTube exploits of a Russian oddball, Sergey. He is constantly naked, gives strange performances, and also reflects on scientific topics like string theory.
送報伕 Paperboy
Cheng Wen-tang / 2015 / Taiwan / 20min / Taiwanese, Japanese / Chinese and English subtitles / Taipei premier
This short narrative is a period piece, looking at the era when Taiwan was a colony of Japan. Yang is a desperate poor Taiwanese young man trying to find work in Tokyo. After getting hired by a newspaper delivery stand, he feels he could bring an end to his family's misfortune.
三島 3 Islands
Lin Hsin-I / 2015 / Taiwan / 39min / Mandarin, Japanese, Korean / Chinese and English subtitles
Taiwan, Japan and Korea all have islands with violent histories. The 228 incident in Taiwan, the mass suicide of the Battle of Okinawa, and the 4.3 Incident on Jeju Island (also known as "Jeju Uprising") are the critical political events of the 1940s that have shaped these islands' histories up to the present day. In this experimental documentary, artist Kao Jun-Honn, via the publishing of "Novel", translates his observations, research, and artistic practices into a semi-fictional narrative, using documentary photos and personal observations to create new interpretations of the parallel histories of these three islands in East Asia.