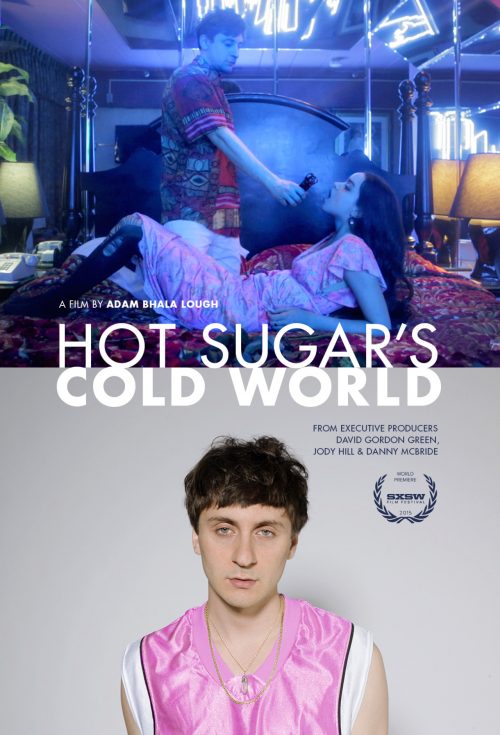 電影播放時間 Screening Times:
5/14 (SAT) 21:10
5/21 (SAT) 19:45
播放地點 Screening Location
WONDERFUL THEATER 真善美戲院
7F #116 Hanzhong St, Wanhua District, Taipei
台北市萬華區漢中街116號7樓
影片介紹 FILM INFO
From internationally acclaimed filmmaker Adam Bhala Lough, and Executive Producers David Gordon Green, Danny McBride and Jody Hill, Hot Sugar's Cold World is fly-on-the-wall look into the life of a modern-day Mozart, Nick Koenig (Hot Sugar) as he creates one-of-a-kind music made entirely out of sounds from the world around him. Carrying a digital recorder everywhere he goes, Nick lives every young musician's dream. But when his Internet-famous girlfriend, (rapper Kitty) goes on tour and they split, he flies to Paris, where he grew up, to move on with his life, while hunting for increasingly unique and exotic sounds to sample and turn into beats.
The filmmaking is as cut up as a timeline in Nick's music editing programs, but it maintains a remarkable consistency that's perfectly suited for a musician who found fame mainly through Facebook, Twitter and Soundcloud. The storytelling feels like you're watching YouTube and jumping from one suggested clip to the next. A cast of hipster celebrities floats in and out, including former members of Das Racist (who drop by to lay down some rhymes), legendary filmmaker Jim Jarmusch (who drops by for no reason at all), astrophysicist Neil deGrasse Tyson and comedian Martin Starr from HBO's Silicon Valley (who seem like oracles giving the hero cryptic advice on his quest). Through it all, we get an amazing picture of Hot Sugar's creative process and life obsession with creating beats.
SXSW, Hot Docs
"Very special…A music doc like no other"

— MTV
"Leave it to Sundance alum Adam Bhala Lough, who's behind compelling doc portraits of Lil Wayne and Lee "Scratch" Perry, to find an appropriate, hybrid storytelling approach for a musical prodigy like Hot Sugar… In more ways than one, Lough's unobtrusive though eye-opening portrait of Hot Sugar celebrates the free radical pursuits of a true artist."

— Exclaim!