Japanese Electro-rockers PeopleJam and 10 other band and DJs head up the second lineup announcement for the 2018 Urban Nomad Opening Freakout, to be held at Tiger Mountain April 14-15. They're joined by local acts Hang in the Air, SexyBaby Mimi, Destroyers, No-Nonsense Collective and in total a dozen bands and DJs, with still more to come!
Ticket info is also announced, with early bird two-day passes on-sale in late February for $950! Two-day advance passes will cost $1150 (if purchased in March), $1300 (if purchased in April) and $1500 at the door. Single day tickets will be $800 in advance and $1000 at the door.
PeopleJam have been rocking the Japanese underground since 2005, bringing high energy, electronic beats played with the power of a live bands, pumping out a party sound in the same league with Boom Boom Satellites, Mop of Head and other Tokyo electro-rockers. The band mixes Techno, Disco, Funk and massive doses of Breakbeats and raw energy, played by traditional rock instruments guitar, bass, drums and synthesizers. To date, they've played throughout Asia at festivals including Spring Scream (2011, 2012) and Big Mountain Festival (Thailand); they've produced two albums, "DirtyGroove" and "Idiotwerk"; and supported European artists such as Radical Animal Beats and Fast Forward during their Japan tours. So kick up the volume, stand back and get ready for the full frontal assault known as … PEOPLEJAM!!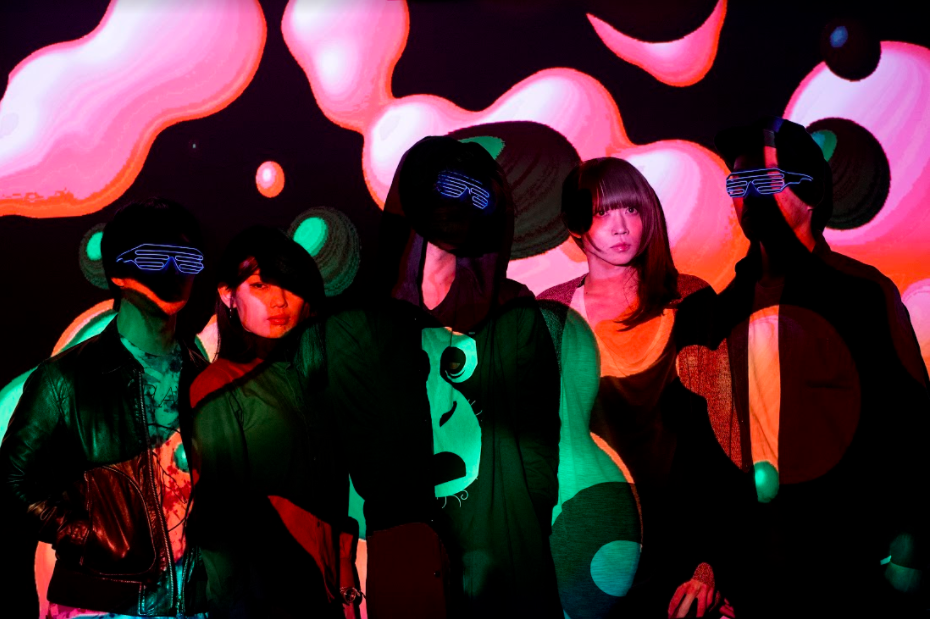 Taiwanese acts in this second wave announcement range from rootsy indie faves to the strange, first and foremost including the reggae-beat urban folk band Hang in the Air.
The festival's lineup of electronic acts will add SexyBaby Mimi, an otaku diva known for a huge YouTube following and lo-fi bedroom pop.
There are several types of punk on tap: Destroyers have a powerful following, No-Nonsense Collective represents a new wave of songwriter bands and also has a philosophical Marxist bent, and a group of freakers from Kaohsiung, Ape Apocalypse, put on a wild show in ape masks and is one of Taiwan's tightest punk bands to boot.
The Southern rock band Twangover plays boot-stompin' fun.
DJs added to the list include vinyl Afro-Caribbean specialist Yo Hey Li, BB Clarke from Tokyo spinning vintage rock 'n roll vinyl, and a diverse selection of party DJs: Cross Cutz (Triangle), Hassan (Nuke 'em All parties), and the Uppitys (funky, jackin', tech and deep house).
More line-up announcements will follow after Chinese New Year. Happy Year of the Dog everyone!
2-DAY TICKETS
Early-bird: $950 ~ on sale Feb 26
Advance (March): $1150
Advance (April 1-13): $1300
Door: $1500
1-DAY TICKETS
Advance: $800 ~ on sale in March
Door: $1000
BANDS
Angelo Moore & the Brand New Step (US)
Minnesota Voodoo Men (JP)
Walkings (JP)
Skaraoke
Hang in the Air
Destroyers
SexyBaby Mimi
Crocodelia
No-Nonsense Collective
Balkazar
Ape Apocalypse
Twangover
DJs & ELECTRONIC ACTS
Sonia Calico
Marcus Aurelius
COSiMOZ
Byron Duvel
Cross Cutz
The Uppitys
Hassan
Yo Hey Li (vinyl)
Fumie (vinyl) (JP)
BB Clarke (vinyl) (JP / US)
Single-day lineups for April 14 and 15 will be announced in March.
*The lineup is subject to change.