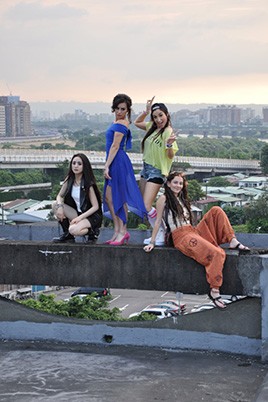 電影播放時間 Screening Times:
5/22 (SUN) 19:00 + Q&A
影片介紹 FILM INFO
At the beginning of this screening we will hold the 2016 Urban Nomad Awards.
The film screens together with Aground
Total Program Length: About 120 minutes
This short film is a new wacky road movie from up-and-coming director Chang Wei-chen and featuring the singer and actress Ariel Lin. The story begins when an outmoded Turkish singing idol, Canon, and her body guard, Hye, arrive in Taiwan to attend a friend's wedding. The chauffeur they hired online, Daisy, turns out to be a weed smoking hippy with visa problems. When the car breaks down, the group get picked up by a bus of Buddhist pilgrims. But then the bus gets pulled over by the cops, and Daisy forgets to hide the spliffs….
An Urban Nomad World Premier!!!